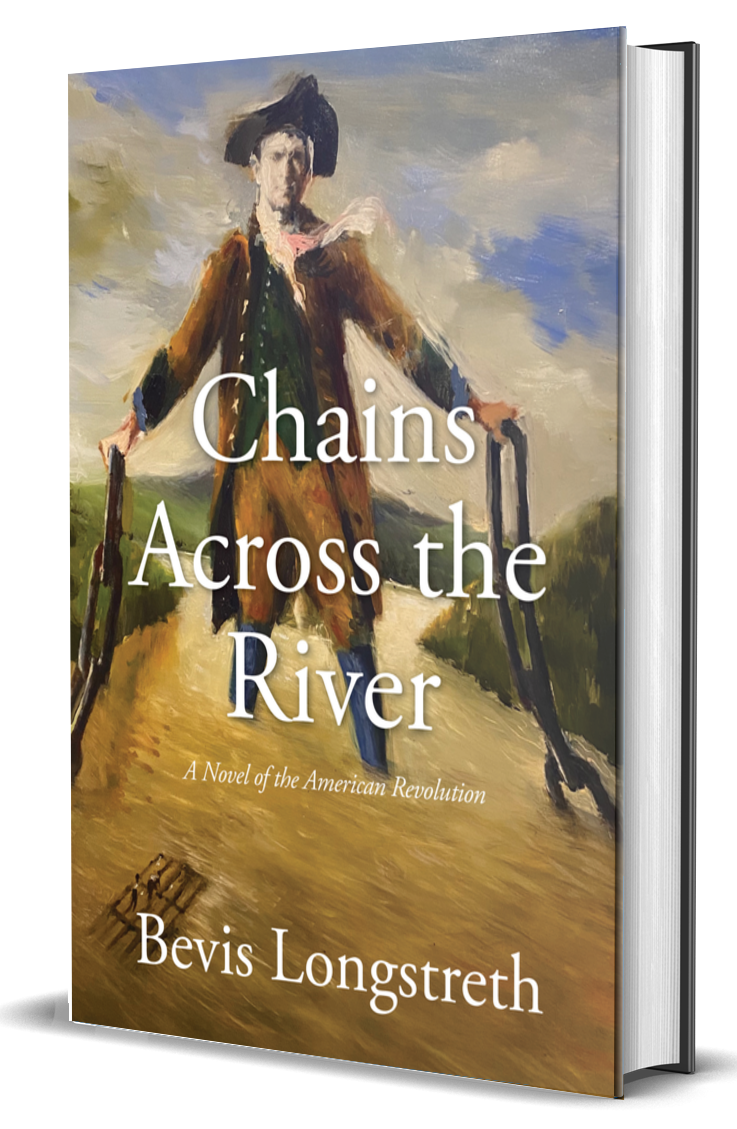 "An illuminating reflection on our history and a major literary feat—highly recommended." (5 stars) —Grady Harp, Amazon Hall of Fame Top 50 Reviewer
Announcing Chains Across the River, the latest novel from Bevis Longstreth.
Chains Across the River tells the story of Thomas Machin, a British-trained engineer on whom Gen. George Washington placed a huge wager in 1776 by summoning him to imagine, design and install obstructions to block the British Armada gathering in New York Harbor, an effort believed critical to the outcome of the American Revolution."Revolutionary American history is rich with close calls, lucky breaks and in the case of Chains Across The River a brilliant tactic implemented by George Washington that may have saved this rebellious upstart of a country from an early demise." (5 stars) —John Kelly, Detroit Free Press Purchase Chains Across the River Learn More
"Like the very chains that play a starring role in warding off the depredations of British ships, Longstreth's novel deftly links the fascinating story of a tricky piece of engineering to a tale of the loves and woes and delights of some of the people who fought for American independence. Longstreth's narrative brings to vivid life the scale of ingenuity, imagination, and daring required of the women and men who launched the courageous American experiment." —Dominique Browning
© 2017-2021 Bevis Longstreth. All rights reserved.
Site by
Articomm