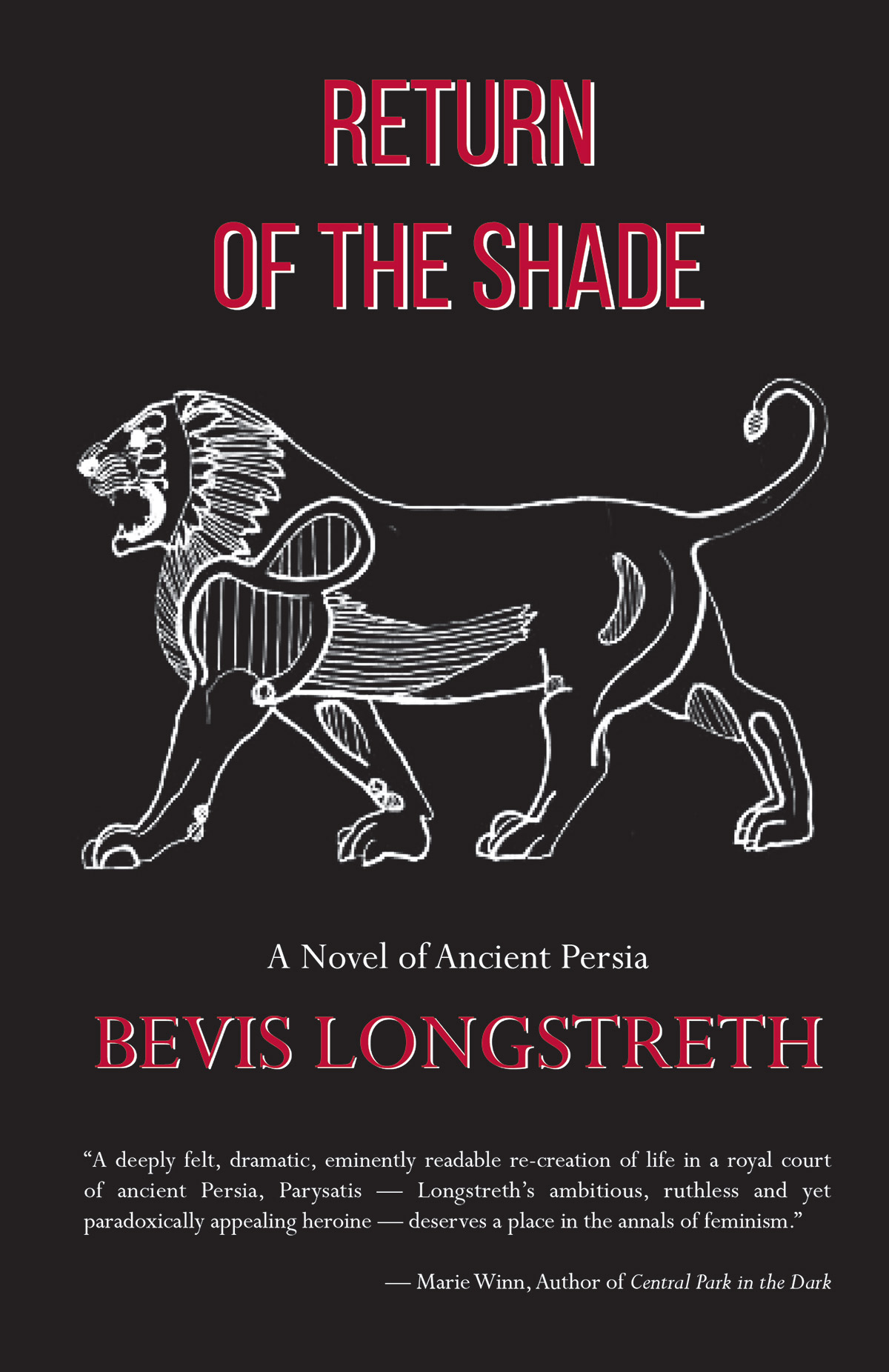 About Return of the Shade
Parysatis—daughter of one king, wife to another and mother of a third—has long wanted to tell her own story, to rip it from the hands of the Greek historians who loved to hate her. In Return of the Shade, this layered and complex ruler finds her champion in author Bevis Longstreth.

"To be honest," Parysatis tells us, "the Greeks got more than my wealth right. But knowing how power is used is worthless without understanding why."
Return of the Shade puts us behind the royal screen to witness up close what absolute power combined with pride, ambition, and sibling rivalry wrought within the Achaemenid family of great Persian kings, and across their now forgotten Empire—at the time the greatest on earth.
Praise for Return of the Shade
A deeply felt, dramatic, eminently readable re-creation of life in a royal court of ancient Persia. Longstreth's ambitious, ruthless and yet paradoxically appealing heroine deserves a place in the annals of feminism.
—Marie Winn, author of Central Park in the Dark

Like the Ancient Mariner, Parysatis seizes our attention, compelling us to travel with her on a richly detailed exploration of another time and place.
—Bob Kerrey, former President, The New School

Armed with a historian's fact and a novelist's imagination, Longstreth conjures the Persian Empire and one of its most infamous queens to imagine the moving and dramatic consequences of refusing to take responsibility for oneself and the heartbreaking and redemptive possibilities of finally doing so.
—Karen Shepard, author of An Empire of Women, The Bad Boy's Wife, and Don't I Know You?

Bevis Longstreth's captivating story brings history to life. Its central characters are kings and queens of an old Empire but its themes are no less contemporary than those that run through Shakespeare's works.
—Ezra Suleiman, IBM Professor of International Studies, Princeton University

[Bevis Longstreth] has given us as protagonist a devious, conniving, even murderous heroine. Most importantly she is entertaining, even mesmerizing, as well as thoroughly wicked...It would be a shame to miss her.
—Jeremy Grantham, Chairman, Grantham, Mayo Van Otterloo & Co.LLC