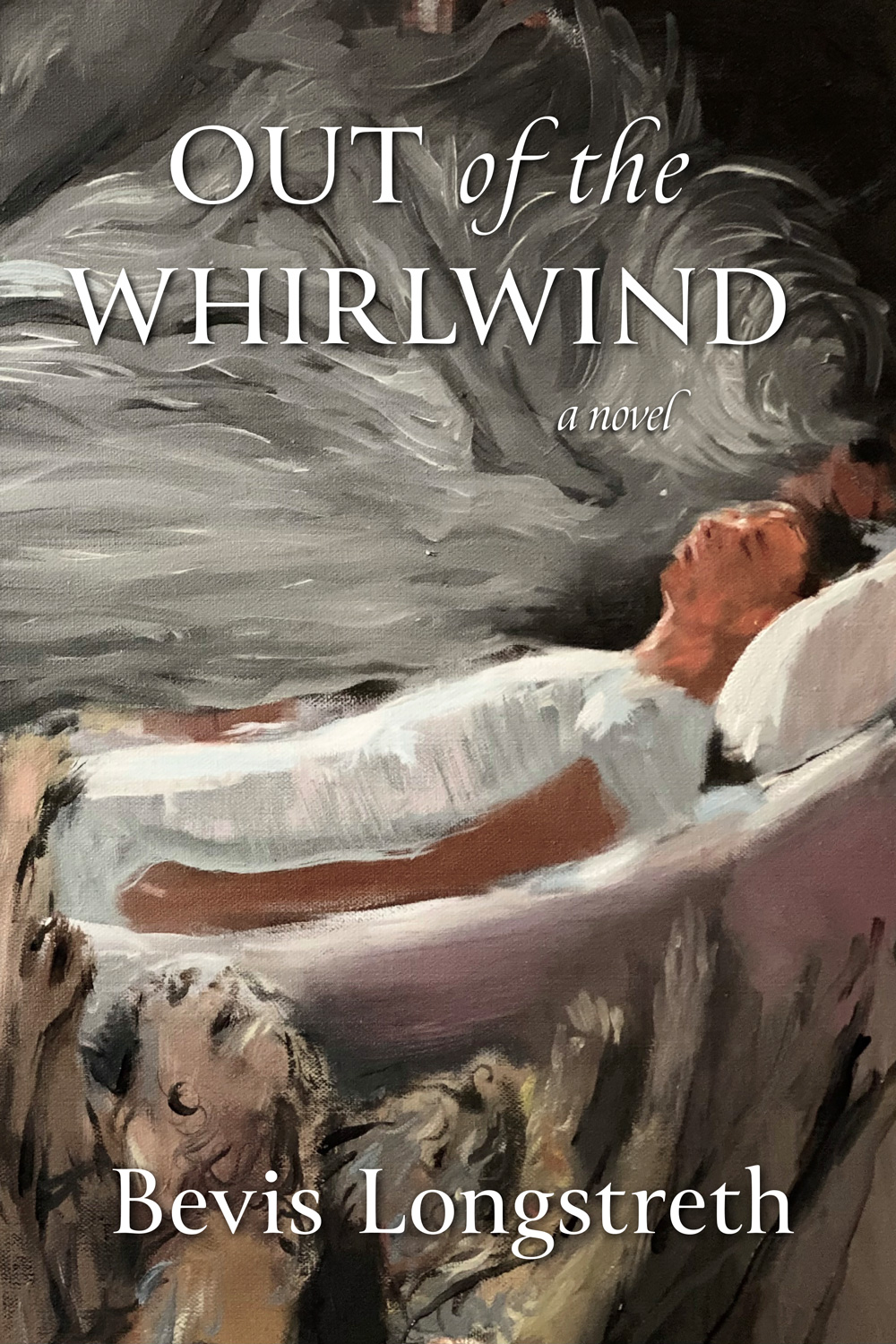 About Out of the Whirlwind
Out of the Whirlwind is the story of a young man coming of age in the 1950's in the New York metropolitan area,. He struggles with growing ambiguities about sexual identity and the stern, unyielding expectations of a dominant father. These influences are braided together to form an apparent life of brilliance at law school, a clerkship for a Justice of the Supreme Court and practice at a prominent New York City law firm.

Adam Hudson's life appears charmed, with professional success and a loyal and loving wife and child. In truth he is a man deeply tormented, hiding his homosexual longings from all, including himself. The book poignantly captures this torment, through its childhood whispers and growing pressures of puberty, the early trials of dating girls through high school and college and, finally, the default position of marriage and parenthood seemingly imposed on him by an inflexible father. Only years later does he accept his homosexuality, breaking out and, after experiencing the anonymous Village baths, falling in love and building a new life with a man – only to have his life tragically cut short by AIDS.
Praise for Out of the Whirlwind
"A deeply felt yet unflinching, honest account of AIDS, Out of the Whirlwind is set in the Ivy League and Wall Street. Its realism is unquestioned, its humanity profound. This fiction, more than many histories, offers a clear-eyed picture of varied American attitudes to the fact of gay life and the crisis that took so many lives. The protagonist, Adam Hudson, lives as his father's son until he becomes his own man. This is the story of a soul finding and affirming its true self, of those he loves, and those who love him."
—James Engell, Gurney Professor of English Literature and Professor of Comparative Literature, Harvard University


"In prose as polished as the surface of the life portrayed here, Longstreth sketches a moving portrait of a man wholly of his mid-century era. A white, Ivy-league trained lawyer living what appears to be a charmed life, with wife and child, on the upper East side of Manhattan—who is in reality tormented, hiding his homosexual longings in a closet of privilege. Longstreth elegantly captures the poignancy of a short-lived personal triumph, when Adam Zopher Hudson finally breaks out, falls in love and builds a new life with a man--cut tragically short by AIDS."
—Dominique Browning, Writer, Editor, Director of Moms Clean Air Force


"Bevis Longstreth's Out of the Whirlwind memorably evokes the privileged worlds of elite colleges and law firms, New York of the 60s, 70s, and 80s, and fathers who name their sailboats after the daughters they never had, and imagines what it must've been like for one closeted young man to negotiate those spaces without blowing up his place in them. The novel asks not only where we belong, but where we want to belong, and at its heart is the story of an aspirational father, the son who wants to please him, and the power they each hold over the other."
—Karen Shepard, author of, most recently, Kiss Me Someone


"Out of the Whirlwind is set in a world the author knows well, white shoe New York corporate law firms and the Ivy League schools whose products populate them. Its protagonist comes of age in mid-century America, scales the highest of academic and professional heights and in mid-life comes to terms with a deeply conflicted identity. Looming over all is his controlling father, an unescapable but ultimately unknowable figure. The story is absorbing and, despite its grim end, is told with great wit and pitch-perfect dialogue worthy of John O'Hara. "
—Thomas M. Kelly, Partner, Debevoise & Plimpton